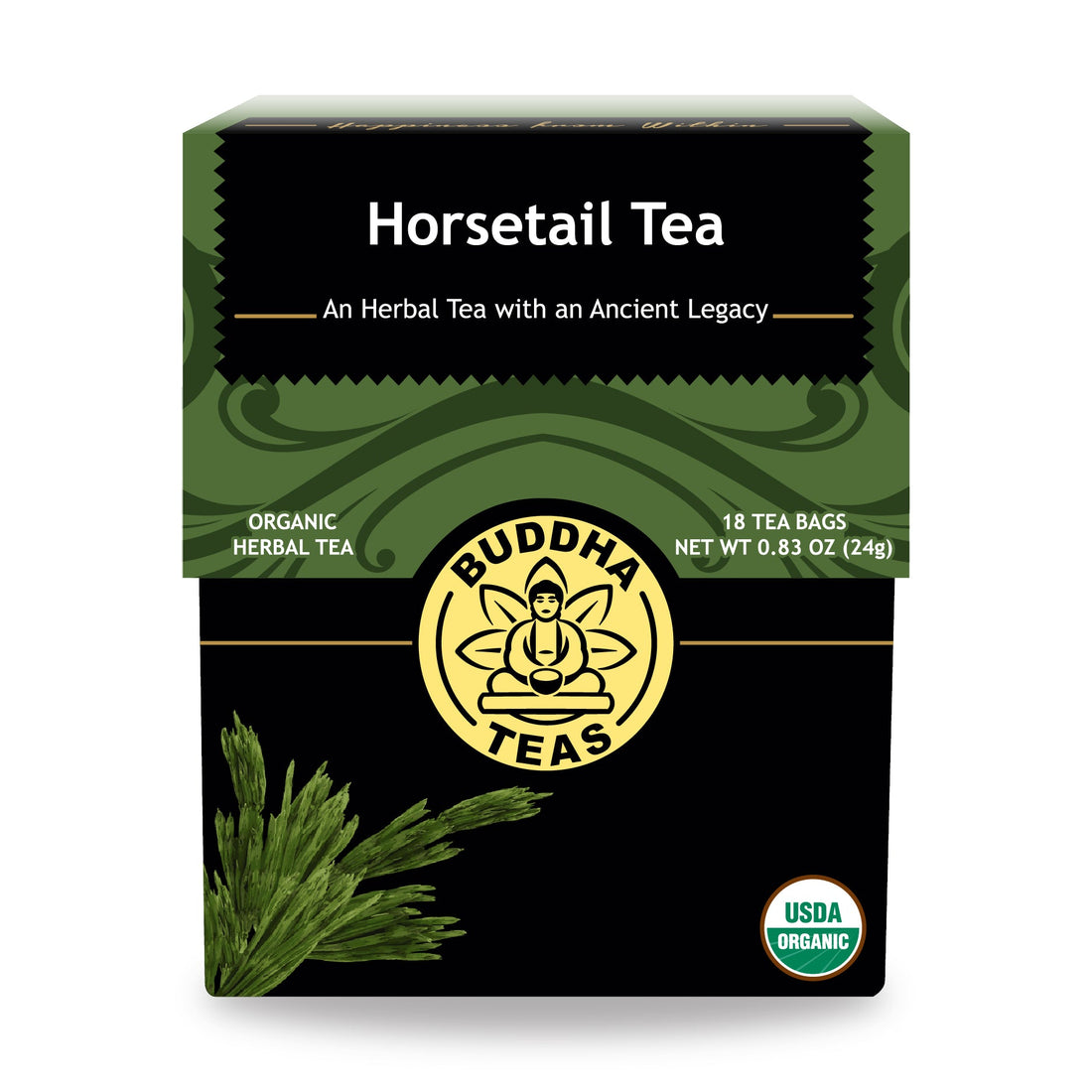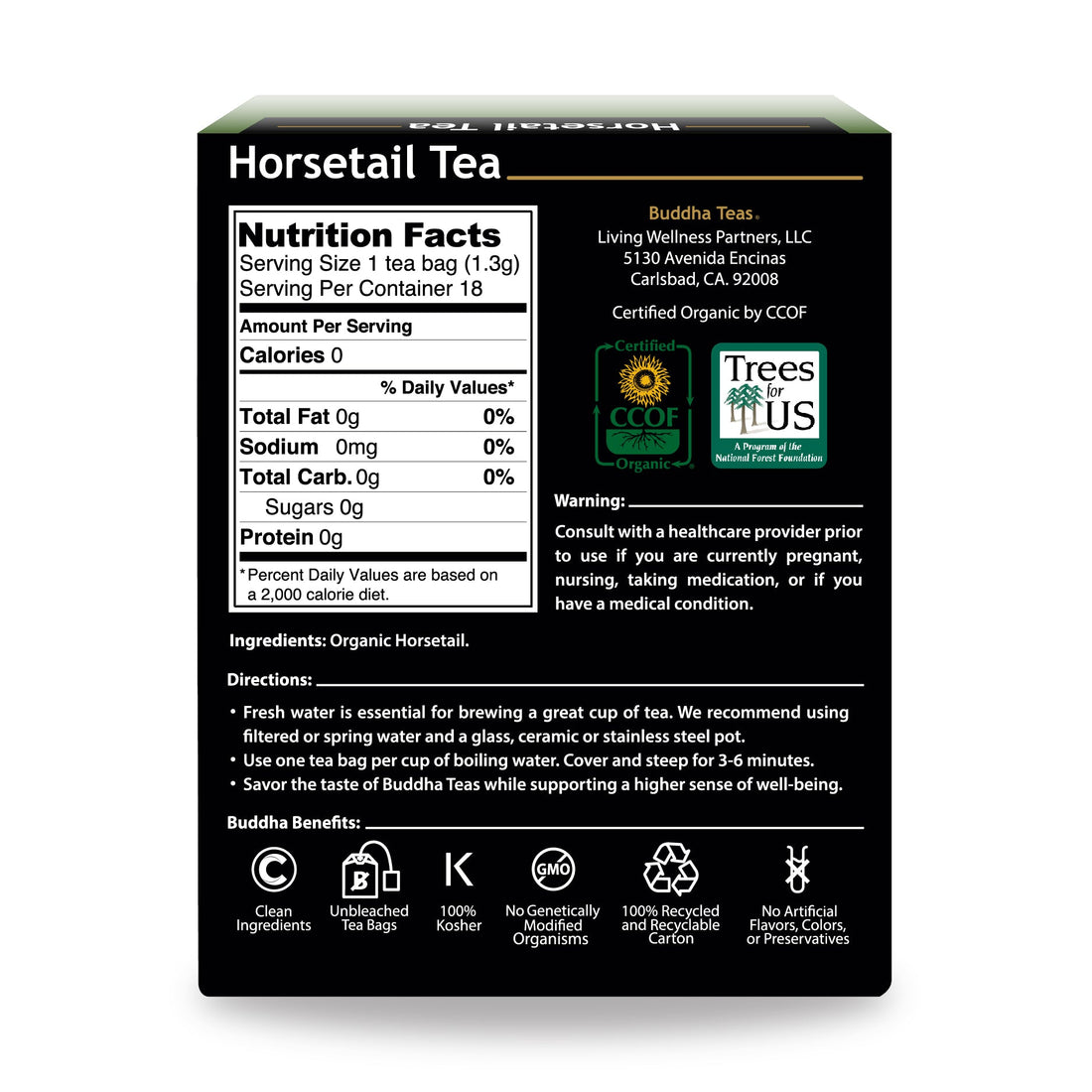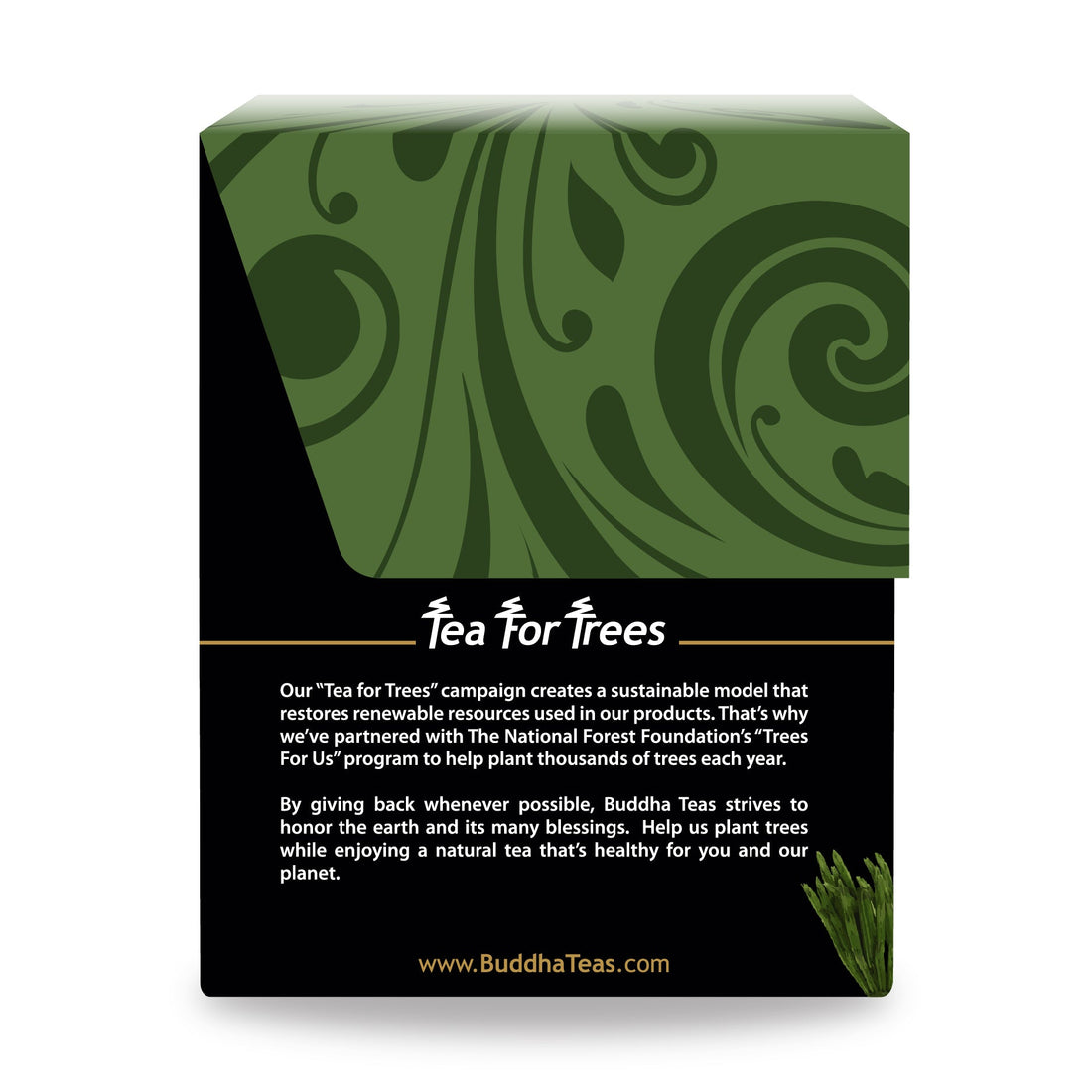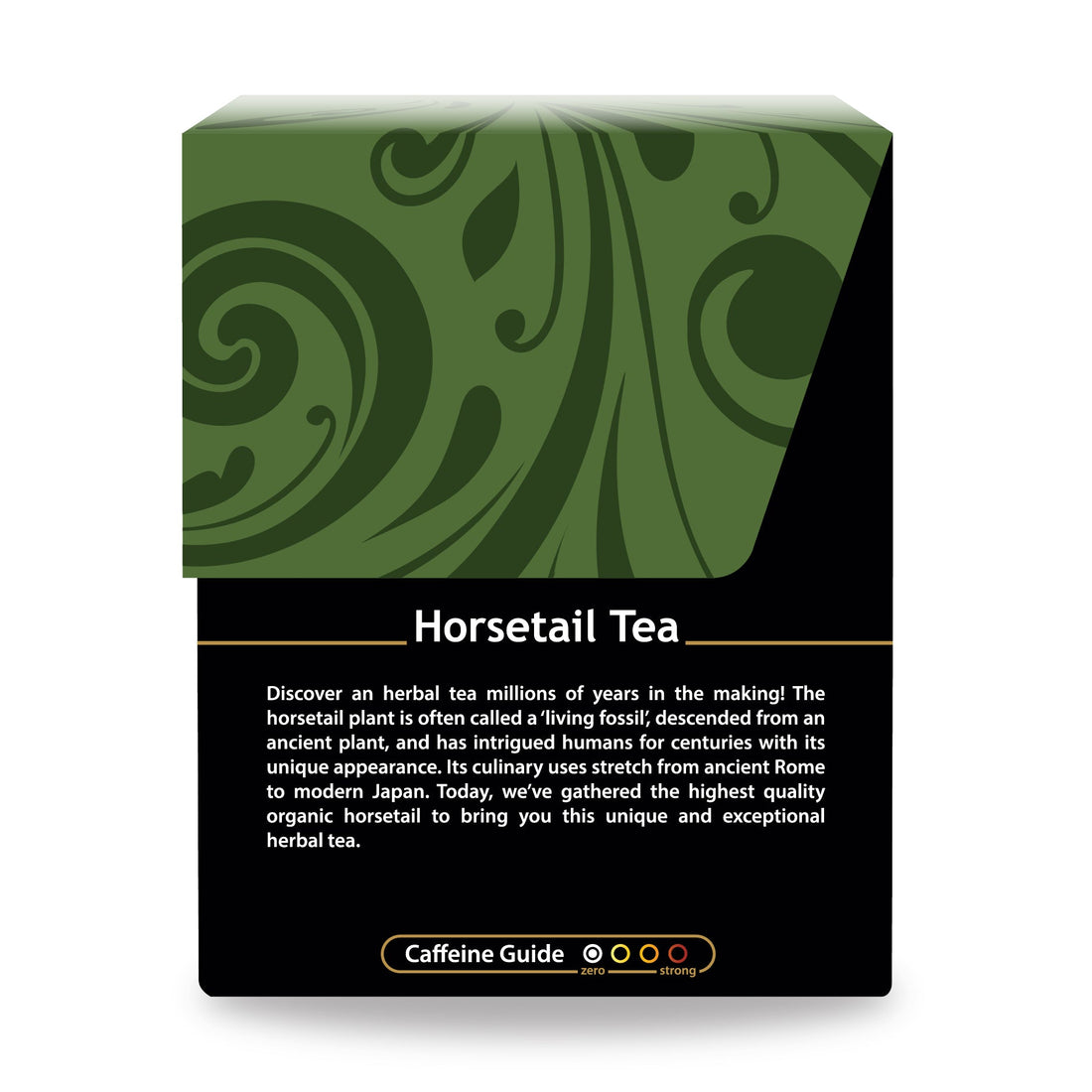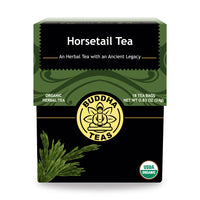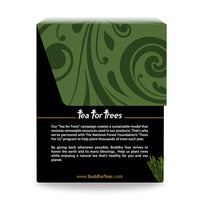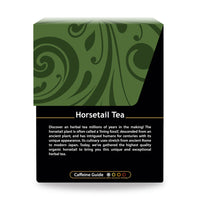 Organic Horsetail Herbal Tea - Buddha Teas
18 Bleach-Free Biodegradable Tea Bags
Herbal Tea and Caffeine-Free
Horsetail Tea comes from a unique, feathery, reed-like plant with a history that goes back to prehistoric times. Its smooth, earthy flavor makes a welcome cup of tea day or night.
Health Benefits Include
Rich in Silica, Source of B Vitamins, Contains Antioxidants.
Can help with bladder incontinence, overactive bladder (OAB), urinary tract infections and support proper functioning of the kidneys. 
Can help prevent kidney stones and gallbladder stones. 
Helps to strengthen the connective tissue of the bladder. 
Fortifies Immunity: has strong antibacterial and antiseptic attributes. 
Helps prevent cancer by reducing effects of free radicals
Strengthens bones. The high concentration of silicon and silica help protect the integrity and mineral density of the bones. Highly recommended for anyone who is at risk at developing osteoporosis or suffering from degradation of the bones. 
Helps with respiratory conditions such as the cold or flu. Horsetail helps to clear out mucus and phlegm. 
Good for oral health as a mouth wash.
External Uses: soothes the skin and is excellent for nail health. 
Helps to heal hemorrhoids.
Beneficial to hair.
Helps to improve cognitive function and memory. Offers support for demntia and Alzheimers. 
Source: https://naturalfoodseries.com/13-health-benefits-horsetail/
Horsetail is most commonly found in North America (Canada and the norther parts of United States), and got its name due to its branches that resemble a horse's tail. Formally known as Equisetum, horsetail is the only living genus in Equisetaceae, a family of vascular plants that reproduces by spores, rather than seeds. Horsetail is considered a "living fossil" because it's really, really old, perhaps more than one-hundred million years! Way back in Ancient Rome and Greece, when physicians prescribed horsetail as a diuretic, those suffering issues related to water retention found relief. Since then, Horsetail Tea has earned the reputation as an effective way to eliminate excess water in the body. In fact, Germany's equivalent to our FDA even approves horsetail as a treatment for edema.
*These statements have not been evaluated by the FDA. These products are not intended to diagnose, treat, cure or prevent any diseases.
Brewing Suggestions:
Recommended temperature: 205°
Cover and steep for 4-8 minutes
Remove tea bag and enjoy!
Horsetail Tea | Organic - 18 Bleach Free Tea Bags
Flexible Schedule
Manage your shipment dates and frequency easily.
Renewal Notifications
We always send you an email notification 3 days before your order renews.
Easy Cancellation
No penalties ever for cancellations. You can cancel easily through your account or email us directly.