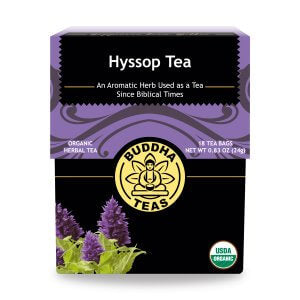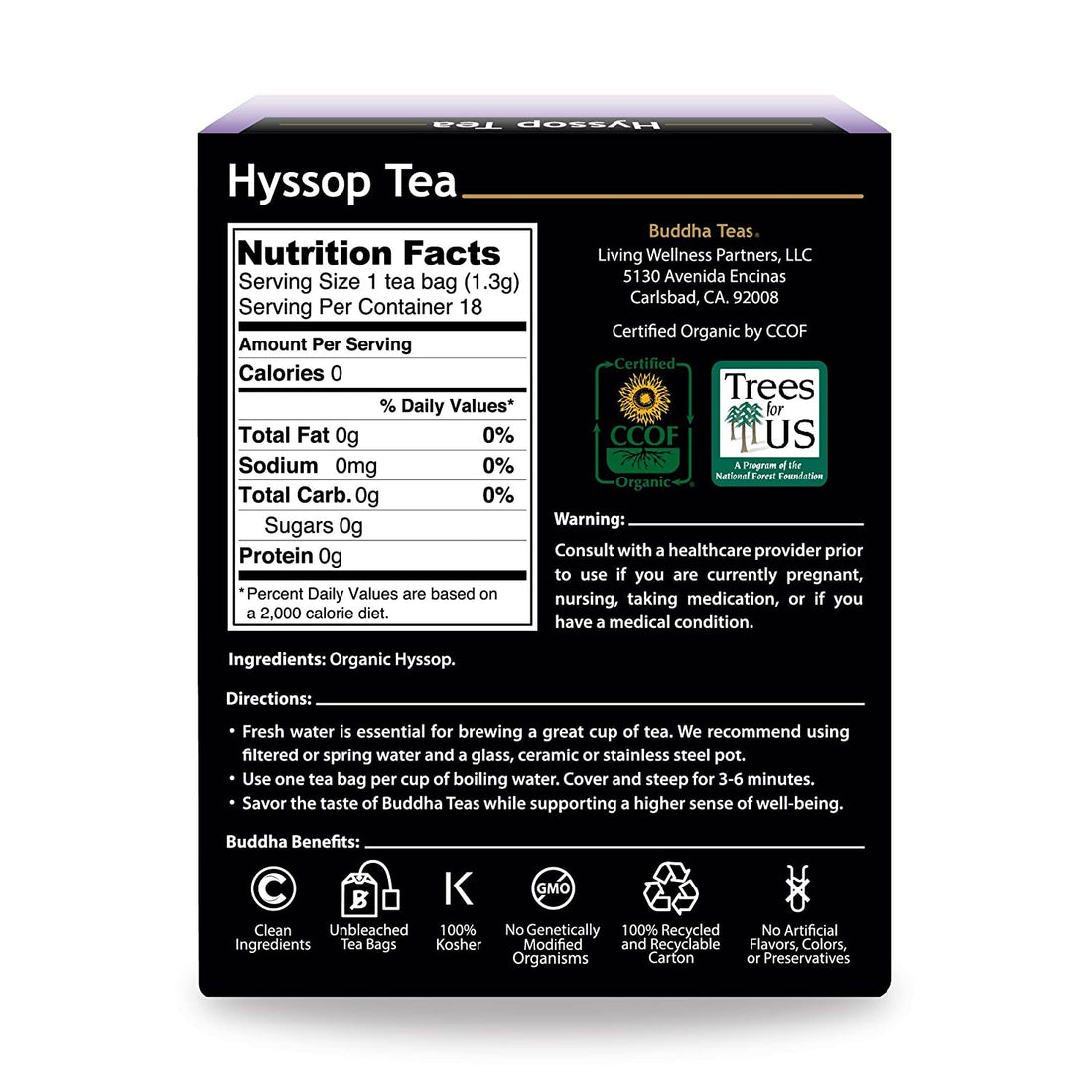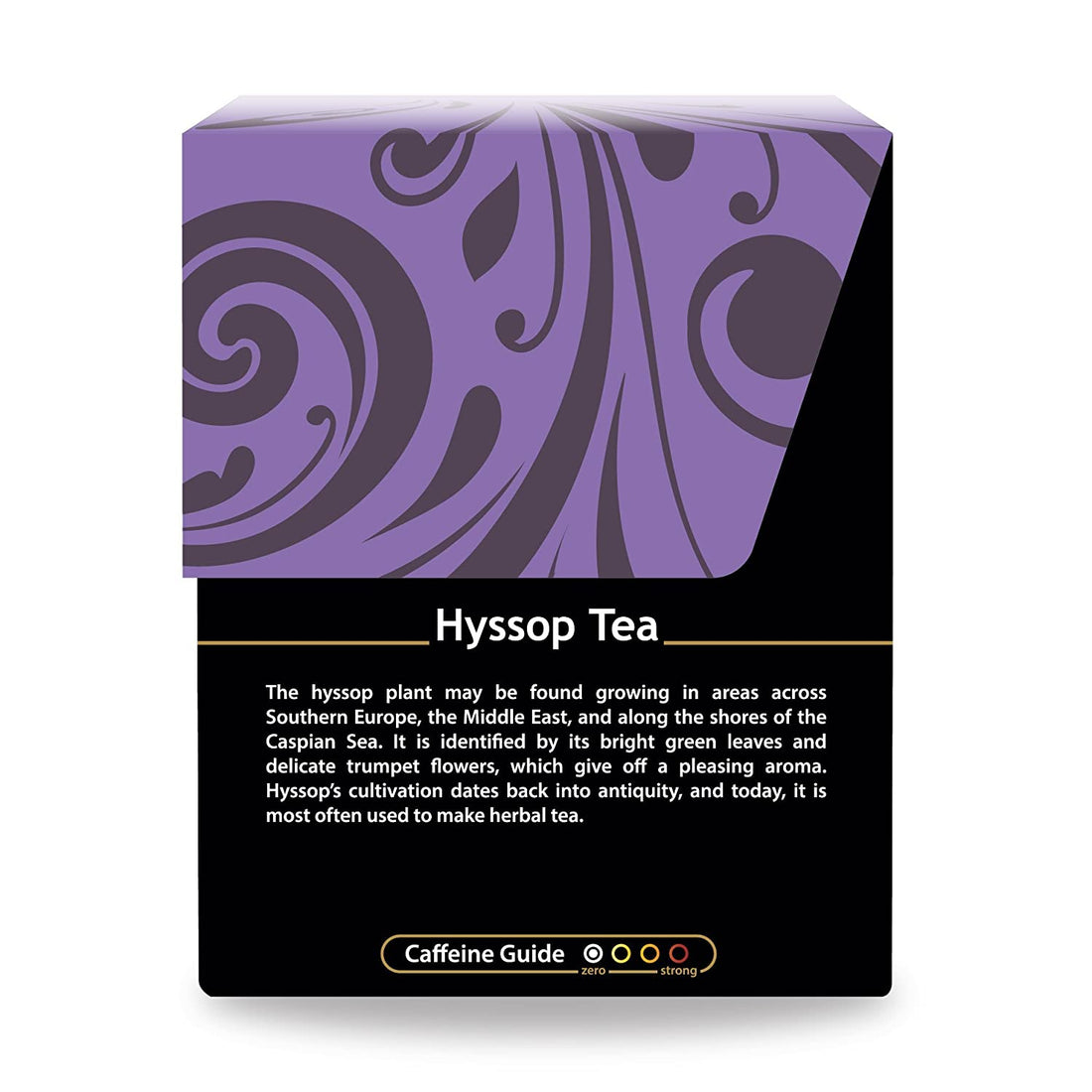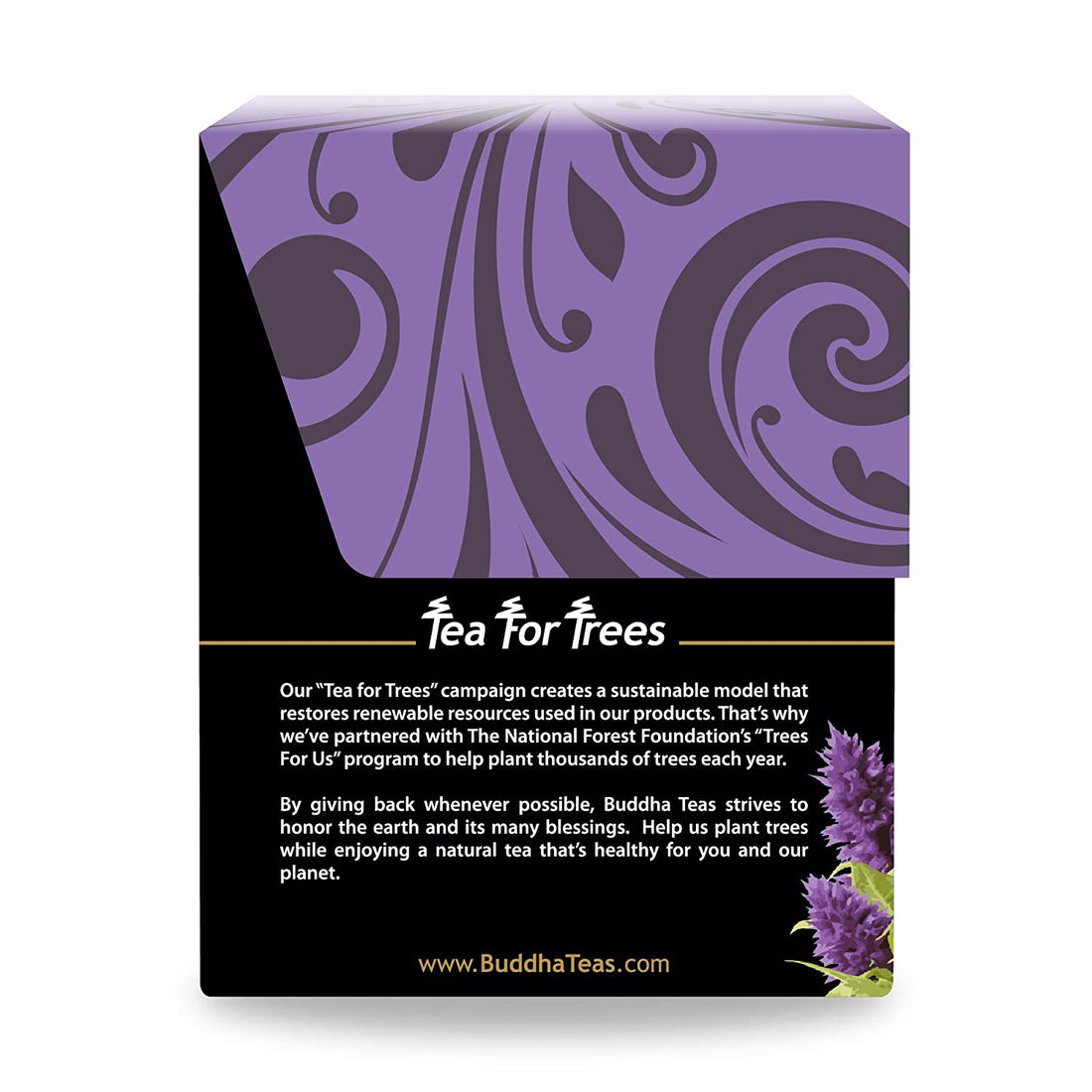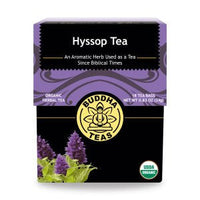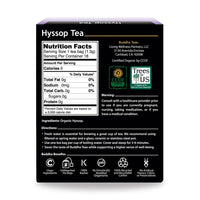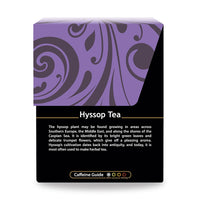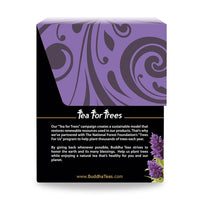 Organic Hyssop Tea - Buddha Teas
18 Bleach-Free Tea Bags / Box
Herbal Tea, Caffeine Free
SMOOTH FLAVOR – Organic Hyssop Tea tastes like drinking nature. It's smooth, subtle and oh-so-nurturing. A cup of this mellow tea will take you to a soothing place in your mind.
HEALTH BENEFITS – While you may be familiar with the common medicinal herbs like peppermint and ginger root, hyssop is beneficial in its own way. This flavonoid-rich tea is also a natural source of antioxidants.
Hyssop has been used since ancient, traditional times and it was even mentioned in the bible. Originally, the herb's purpose was for cleansing and it was most commonly used in "sick rooms" to purify the air. 
Helps to fight colds
Natural remedy for throat irritations and bronchitis
Reduces Inflammation in the body
Helps with Digestion
Antimicrobial and Antibacterial qualities make it a great tea for colds, flu, UTIs, and other systemic infections.

ORGANIC – Buddha Teas Organic Hyssop Tea is prepared using bleach-free tea bags to provide you with a truly high-quality tea experience without the risk of added chemicals. It's made with no additives whatsoever.
BUDDHA TEAS – Crafted without additives, using only organic or wild-harvested ingredients, Buddha Teas believe in living harmoniously with nature, not using it for profit. Their boxes are 100% recycled material, making their teas good for the earth and you!
*These statements have not been evaluated by the Food and Drug Administration. This product is not intended to diagnose, treat, cure, or prevent any disease.
To prepare a cup of Buddha Teas Hyssop Tea, use 1 bleach-free tea bag per cup of water heated to about 205°. This tea can handle a good, long steep. Remove tea bag and enjoy!
Flexible Schedule
Manage your shipment dates and frequency easily.
Renewal Notifications
We always send you an email notification 3 days before your order renews.
Easy Cancellation
No penalties ever for cancellations. You can cancel easily through your account or email us directly.