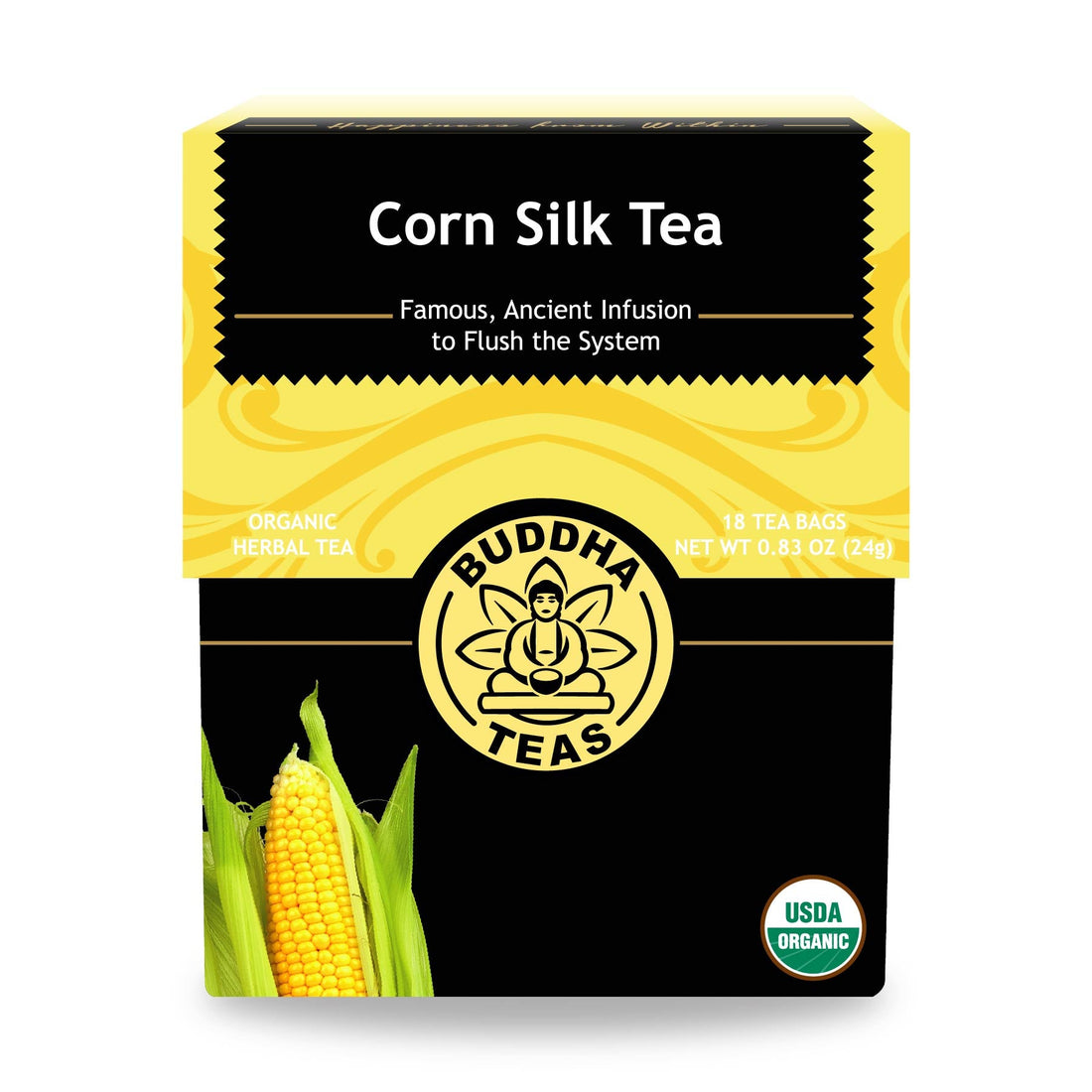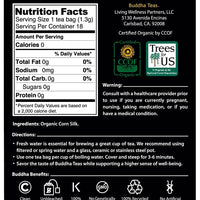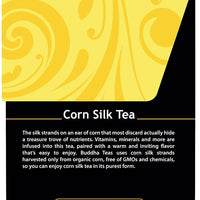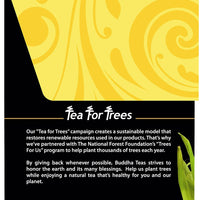 Organic Corn Silk Tea - Buddha Teas
18 Bleach-Fee Tea Bags / Box
Herbal Tea, Caffeine Free
DELICIOUS FLAVOR - Organic Corn Silk Tea is a unique brew, crafted from corn on the cob's silk strands. Its earthy, slightly sweet flavor delights, and without caffeine can be enjoyed throughout the day.
HEALTH BENEFITS - Organic Corn Silk Tea supports the bladder, may improve urinary tract health, and is a good source of vitamin C, vitamin K, Thiamin, and Riboflavin. This organic tea is a natural source of antioxidants, fiber, calcium, and potassium.
URINARY TRACT HEALTH
The part of the body most affected by corn silk tea is the urinary tract. It may help ease symptoms of Over Active Bladder (OAB) and Incontinence. 
May help with prevention of urinary tract infections and kidney stones.
Helps control and regulate fluids found in the body more effectively and act as a diuretic, helping the kidneys and urinary system function properly so that they can properly flush chemicals and waste from the body.
Crafted without additives, using only organic or wild-harvested ingredients, Buddha Teas believe in living harmoniously with nature, not using it for profit. Their boxes are from 100% recycled material, making their teas good for the earth and you.
*These statements have not been evaluated by the Food and Drug Administration. This product is not intended to diagnose, treat, cure, or prevent any disease.
Corn Silk Tea needs a good boil and a decently long steep of 3-6 minutes to extract the full flavor and optimum benefits. Cover the cup while it steeps, remove the tea bag, and enjoy!
corn silk tea
Corn Silk tea has a very mild taste, but I am told it is fantastic for you. Your product looks like top notch quality! thank you
Love this tea, it's relaxing and soothing.
Flexible Schedule
Manage your shipment dates and frequency easily.
Renewal Notifications
We always send you an email notification 3 days before your order renews.
Easy Cancellation
No penalties ever for cancellations. You can cancel easily through your account or email us directly.