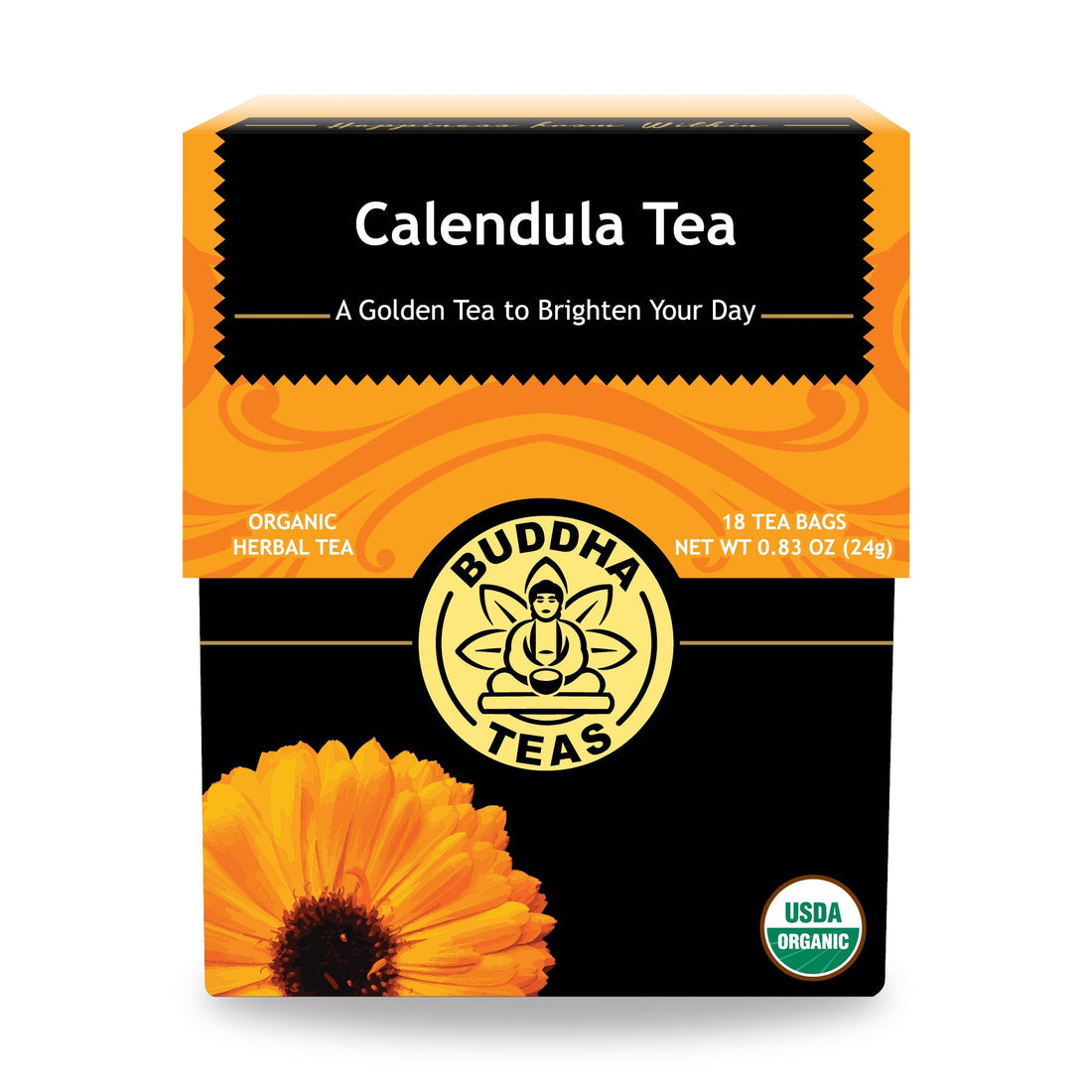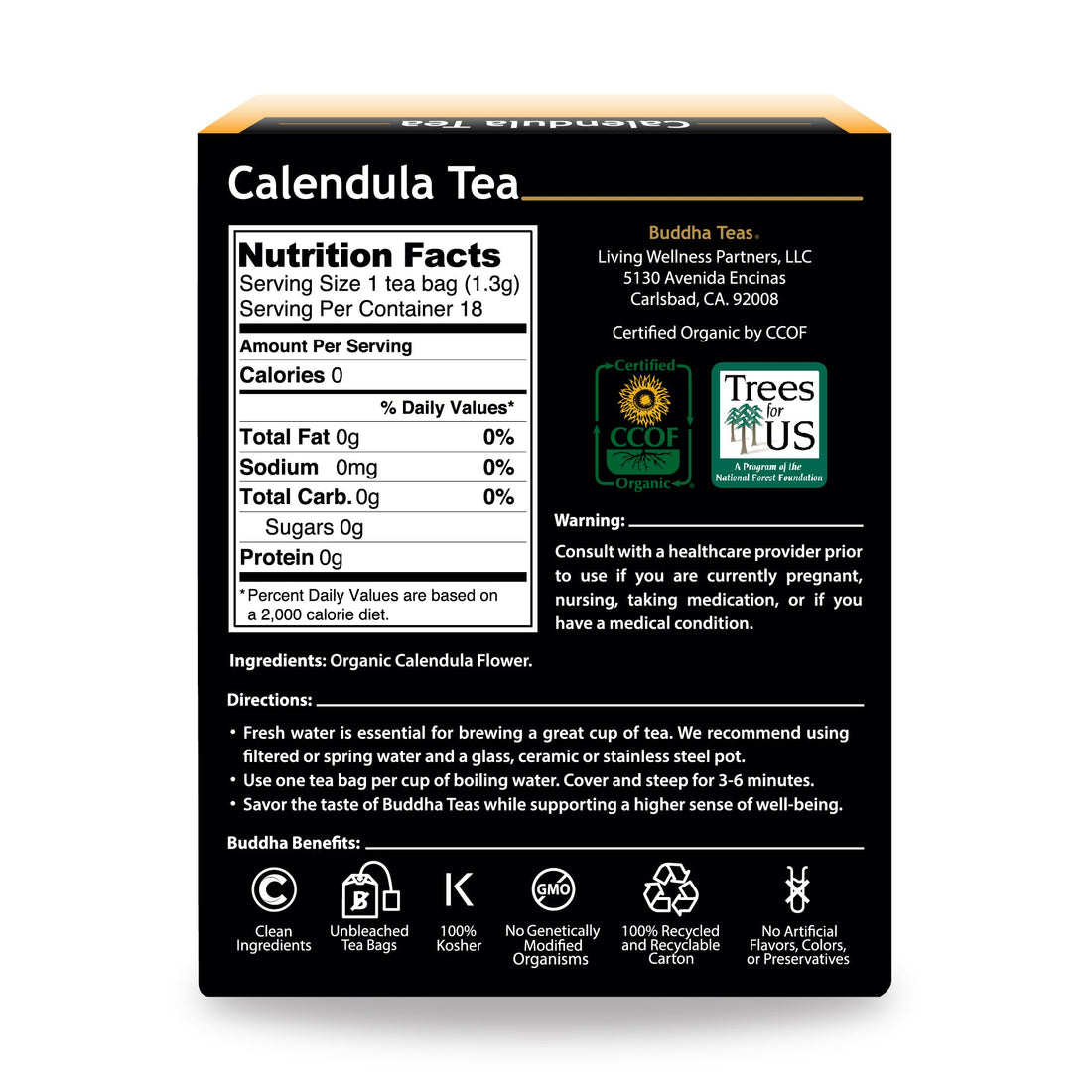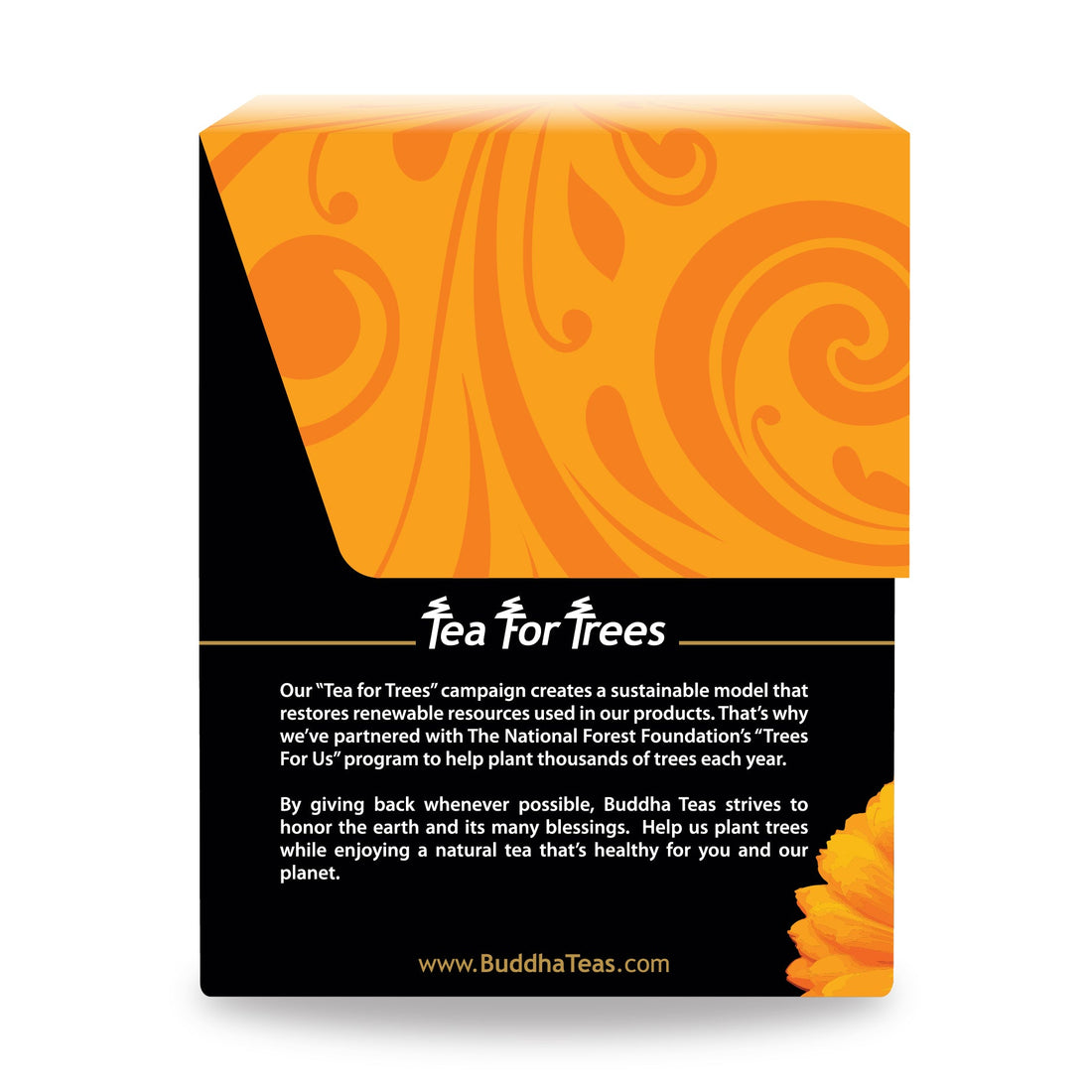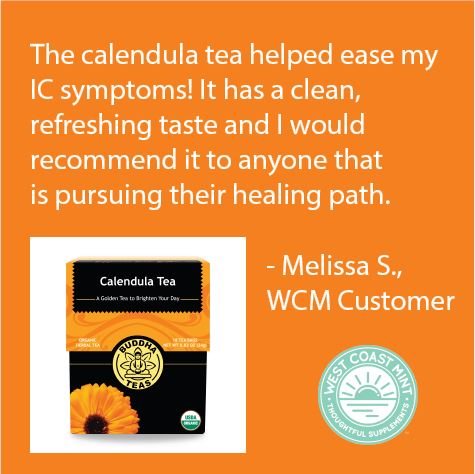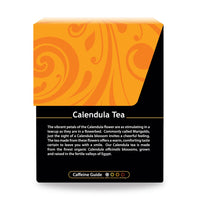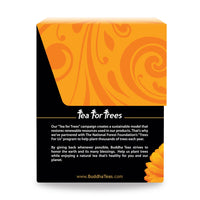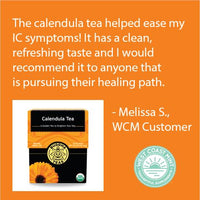 Calendula, also known as marigold, is a popular flower with yellow-gold blossoms seen throughout Europe and Asia. Its petals are edible, and are used to make a pungent, nurturing herbal tea.
Organic Calendula Tea - Buddha Teas
18 Bleach-Free Tea Bags / Box
Herbal Tea, Caffeine Free
 7 Health Benefits of Organic Calendula 
Anti-inflammatory capabilities.
Calms Muscle Spasms.
Helps to Heal Ulcers, Wounds (including slow healing wounds) & Hemorrhoids.
Aids Mestruation.
Contains Antimicrobial & Antiviral Components: The oils and acids within the plant have shown to be effective in fighting pathogens, as well as candida symptoms.
Improves Oral Health.
Discourages Cancer.
*These statements have not been evaluated by the Food and Drug Administration. This product is not intended to diagnose, treat, cure, or prevent any disease.
Make Calendula Tea using fresh boiling water, and a shorter steep, as it leans towards the bitter side. Cover the cup while steeping to extract full benefits. Remove the tea bag when ready and enjoy.
Flexible Schedule
Manage your shipment dates and frequency easily.
Renewal Notifications
We always send you an email notification 3 days before your order renews.
Easy Cancellation
No penalties ever for cancellations. You can cancel easily through your account or email us directly.